CENTER OF THE PENINSULA
MADRID
Madrid, capital of Spain, is a cosmopolitan city that combines the most modern infrastructures and its status as an economic, financial, administrative and service center with an immense cultural and artistic heritage, a legacy of centuries of fascinating history. Strategically located in the geographical center of the Iberian Peninsula, it conserves one of the most important historic centers among the major European cities, which blends harmoniously with the most modern and comfortable infrastructures, a complete range of accommodation and services and the most advanced technology in audiovisual and communication media. Conditions that, together with the thrust of a dynamic and open society, but also joyful and welcoming, have made this metropolis one of the great capitals of the Western world.
CHECKIN HOTELS IN MADRID
3 Hotels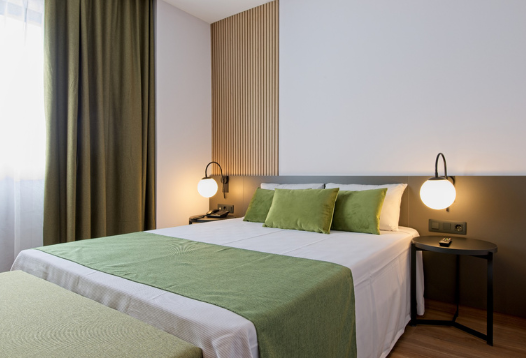 Dwo Colours Alcalá ****
Madrid, Madrid
Dwo Colors Alcalá is the place for modern travelers looking to spend a unique stay, take advantage of every moment and feel the urban rhythm of the capital. You will be the true protagonist of our story.

A hotel that stands out for its striking façade and its play of colours, which are in tune with an interior decoration that will make you feel fresh and full of energy.
Urban
150m from Calle Alcalá
New Hotel 2022
Bed and breakfast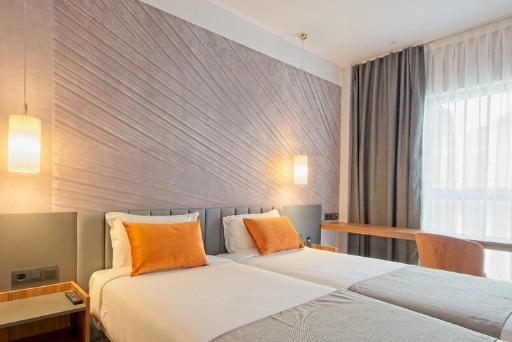 Dwo Yuste Alcalá ***
Madrid, Madrid
The Dwo Yuste Alcalá hotel is a modern hotel, newly built, with an exquisite design and decoration that will not leave you indifferent. It has 39 modern and fully equipped rooms, ideal whether you are traveling for leisure or business.
Urban
150m from Calle Alcalá
New Hotel 2022
Bed and breakfast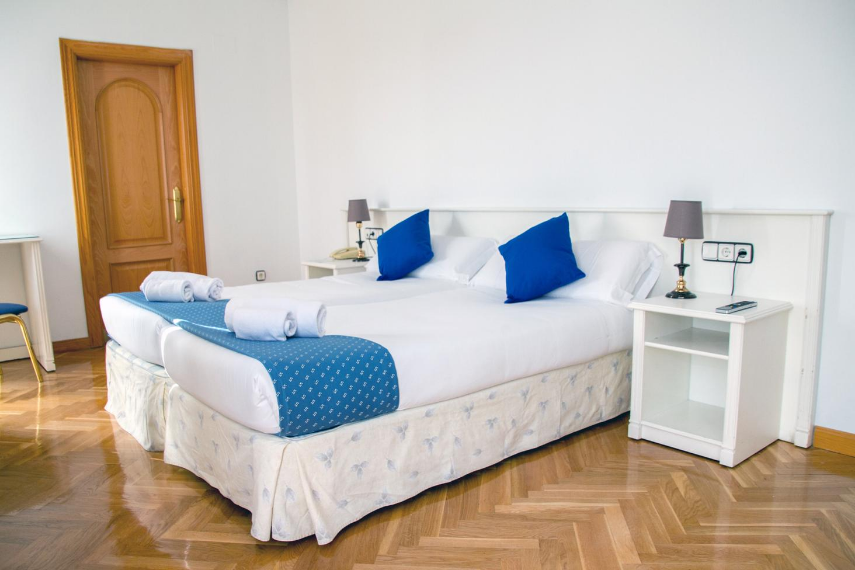 Checkin Madrid Parla ****
Madrid, Madrid
Checkin Madrid Parla Hotel is a four star hotel in the Madrid town of Parla that has the ideal environment to enjoy the rest and tranquility near the city.
Wifi
Parking
restaurant
Safe (free)
Dietary menus (upon request)
Pet friendly