Checkin Hotels with heroes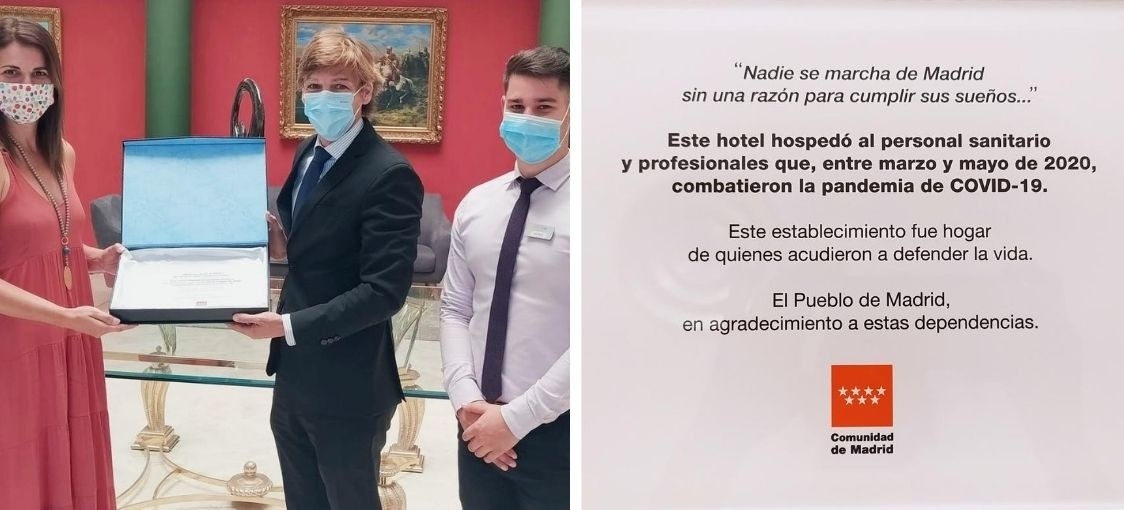 Alberto Tomé, General Director of Humanization and Patient Care of the Ministry of Health of the Community of Madrid, presented a plaque in gratitude to the Hotel Checkin Madrid Parla for the collaboration in making our hotel available to house health personnel during the longest months complicated from the pandemic.
From Checkin Hotels we are very happy to have been able to contribute our grain of sand and to have had the pleasure of hosting the true heroes of this crisis.
Likewise, we also want to thank all the companies that have collaborated with us throughout these months at Checkin Madrid Parla.
With this video, we want to show a small part of what we have lived and give infinite THANKS to all those great people for their help and dedication to overcome these difficult times with a smile.
Checkin Hotels with heroes:: https://youtu.be/Jo6W6_Wy4xk
Comments